CONTRARY TO POPULAR BELIEF, YOU DID NOT SEDUCE JERRY GARCIA TO ADVANCE YOUR CAREER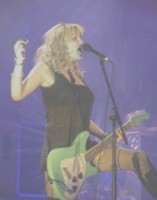 It's true your dad knew the Grateful Dead and he claims to have managed them for a while (he also claims that you may have had your husband murdered). He never took you on the road with the Dead, rather he introduced you to the hippie lifestyle at home.

Turn on, tune in, get dropped off at preschool.
Back to the Beginning of the Story
Ape Culture and all associated pages are
ŠApe Culture 1998-2007 and evermore.



Click here to learn about
the Ape editors' book
Check out the Ape Blog for the latest Ape Culture News and Reviews