KURT COBAIN HAS NEVER READ THE LOVE MACHINE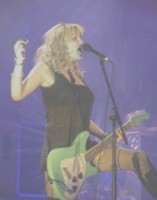 Oh, please. This is Kurt Cobain you're trying to get in the sack, not one of the Beastie Boys. Kurt is serious, brooding, deep, and alienated. He wears flannel shirts, not ringer T-shirts with Battlestar Galactica iron-ons. He's not going to delve into kitsch with you. You'll need to come up with another strategy to trap this tom cat.
Put your thinking cap on and go back one space.

Back to the Beginning of the Story
Ape Culture and all associated pages are
ŠApe Culture 1998-2007 and evermore.



Click here to learn about
the Ape editors' book
Check out the Ape Blog for the latest Ape Culture News and Reviews