I AM DOLL PARTS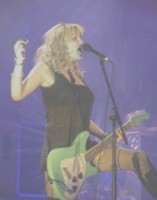 At this point, you're neither blonde nor in possession of a magnificent body. You're a brunette and you're dumpy, given to bingeing. One day you'll be beautiful, but this day in Portland with Rozz isn't it.
Back to the Beginning of the Story
Ape Culture and all associated pages are
ŠApe Culture 1998-2007 and evermore.



Click here to learn about
the Ape editors' book
Check out the Ape Blog for the latest Ape Culture News and Reviews