Ape Culture Watched the 2001 Golden Globes So You Didn't Have To!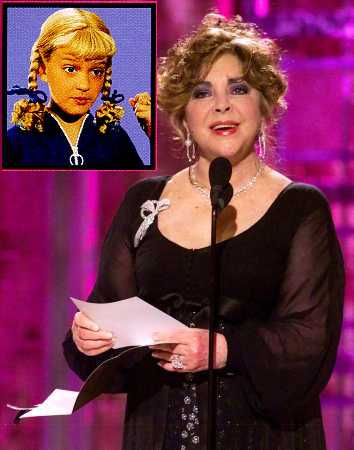 Julie's thoughts
I have to preface this commentary on the Golden Globes with a warning that my opinions are not very informed since I have seen hardly any of the nominated films due to being stationed in the cinematic time warp that is Australia. For some perspective on my plight, I saw a new release last week: Chicken Run. I suspect the delayed movie release policy must have something to do with the international date line.
Anyway, being uninformed has never stopped me from being opinionated, so here goes...
First off, because of the 17 hour time difference, I had to spend a day of media avoidance in order to preserve my innocence with regard to the winners, only to do a Yahoo search in the afternoon and be confronted with the headline "Gladiator wins best film at Golden Globes." It's so unfair!!
First disappointment: Lara Flynn Boyle in attendance, not wearing a sparkly 70s rock t shirt, and not with Jack. One would think he would want to be out there promoting The Pledge. Oh well...
Russell Crowe shows up alone and brooding. Poor Russ. No one understands your pain. Except me. Not that airhead Meg. Think about it. Call me.
Benicio del Toro..you're cool and all..but next time do your hair. And stop mumbling like you're doing a bad Marlon Brando impression. Both Benicio and Chad Lowe are sporting the "I haven't washed my hair in 2 weeks" look. is this a Castaway style? I blame Tom Hanks.
Go Sarah Jessica! Great dress. You rock. Your show rocks. But your speech was like way too long for me to believe you didn't prepare and your exaggerated shocked expressions whilst approaching the stage were a bit much. But I forgive you, because you rock, Girls Just Want to Have Fun rocks, and your show rocks. Go Sex and the City!
I'm pleased that Brian Dennehy wins for Death of a Salesman since I saw him in the role on Broadway. He deserves it. He may not have lost 50 pounds for the role like Tom Hanks but he can out-act him any day of the week and twice on Sunday.
Nice to see Martin Sheen win. I'm glad he's found work in a project that doesn't involve one of his ne'er-do-well sons. I liked the shout-out to Jesse Jackson too.
I worried when I saw Robert Downey Jr. arrive in those big dark sunglasses, but he seemed to be in decent shape and looked great. Very pleased that he won. Tacky of Dick Clark to make reference to his troubles with that comment about fan support.
Bob Dylan looks like something I scraped off my shoe.
Renee Zelwegger wins and she's in the toilet. Been there, seen that...bo-ring. And then she tries to cover by saying she had to fix her lipstick when we know she was doing #2. Actually I really liked Nurse Betty. It was the only one of 8 movies I saw on the plane on my recent trip home that I liked-it's about celebrity obsession! I have no problems with her winning. She was good. She's annoying in real life, but she was good.
Nicole Kidman: is it just me or is she starting to look gaunt like every other Hollywood chick?
I'm shocked to see George Clooney win but won over by his self-deprecating acceptance speech. Tom Hanks, take note, you pompous jerk! And George's comment about being the illegitimate son of John Ashcroft. Brilliant! Much better than everyone else's recount jokes and light years beyond Phil Collins' lame Monica Lewinsky joke. Phil is so far behind the times, I wonder if he was dropped off for the show in a helicopter piloted by Philip Bailey.
I was hoping Kevin Spacey would not show up with Don Johnson Miami Vice Era 3-day Stubble. I was also hoping he would do his Al Pacino impression. Oh well, the clips were great and made me want to see the movies I hadn't seen like Dog Day Afternoon and Serpico. I don't think that tango was the defining scene of his career, but, anyway, okay metaphor, Kev. Great to see the Scarface moment "Say hello to my little friend" in the montage and to see Pacino lipsynching to himself in Dick Tracy. I can't argue with this choice. Al rambled a bit but he rambles compellingly.
Almost Famous wins best comedy. I haven't seen it (it still hasn't opened here!) but I know I'm gonna dig it and I don't doubt it's worthy. Cameron Crowe needs a make-over though. He's had the same haircut since he was traveling with Led Zeppelin. Paging Emme!
Julia Roberts wins. More fake surprise. Could her speech have been more gosh golly gee? I haven't seen Erin Brockovich and she probably does deserve it and it was nice of the Hollywood foreign press to invite the real Erin Brockovich. This is supposedly the best girl power movie since, um, Spice World? So I'll shut up. And I'll try to forget Pretty Woman.
Tom Hanks wins. I'm thoroughly disgusted. I knew this was going to happen as soon as I read he lost 50 lbs for the role. Ick. Again, I haven't seen it but that won't stop me from commenting on how very proud of himself Tom Hanks is, how utterly self-serving and irritating in every way. Shame on Al Pacino for inspiring him! If not, Tom could be an anonymous sales guy turning on his fake charm and fake tears on a small scale instead of subjecting the masses to acceptance speech after acceptance speech of pomposity! What about Geoffrey Rush in Quills?? Now that was a performance! What about Russell? Oh..the injustice of it all! Tom is now likely to join Jack Nicholson as 3 time Oscar winners and he's not worthy to carry Jack's golf clubs!
That brings us up to Elizabeth Taylor...I got very embarrassed and uncomfortable watching her. I felt like the Brady kids yelling out "Baton Rouge! Baton Rouge, Cindy, c'mon!" while watching Cindy choke on that quiz show when she was transfixed by the red light. What's Liz's problem? Was she drunk? Manic? Mixing pills and champagne? Having a goof? Suffering from some nervous disorder? Experiencing flashbacks of being molested by Michael Jackson? Disoriented after being dumped by Ellen De Generes? And then to have to be rescued by Dick Clark..like, control freak much, Dick? Oh, what a sad moment for Hollywood. I hope the Academy will take note and not ask Ronald Reagan to present Best Picture (sorry...I know Ronald Reagan is a comedy killer).
Gladiator as Best Picture? It vexes me. Well, it wasn't a very good year, despite the smug Gladiator producer's objections to the critical consensus. Gladiator was certainly "best entertainment" and "best summer flick" and "best depiction of Russell Crowe shirtless and in chains" but I'd stop there with the accolades.
All in all, a pretty ho-hum show for a ho-hum year.

Gayle's thoughts
They were just so boring. I kind of half-watched. I don't remember enough to add anything new to the mix, but I can comment on Julie's comments....
As i do not care for Lara Flynn, I didn't care that she wasn't with Jack, only that her dress didn't hide her bones well enough (normally body tissue does this, Calista and Lara have a problem with that).
Oh, poor poor Russell. boo hoo. Act like a jackass and you don't make any friends!
I noticed a general lack of personal styling at the globes this year. Lots of messy hair and bad outfits - like no one wanted to shop or dress up. It's not the Grammys or even the MTV Awards - we want glamour not grunge!
I agree that Sarah Jessica had to walk way too far for that shocked expression to be real the entire time. But, like you, I forgive her. I like her show too.
I've liked Brian Dennehy since The Man From Snowy River so I'm glad he won.
It made me sick to see Robert Downey Jr. win. I think he's a great actor, but what a screw-up! You talk about the ne'er do well Sheen boys, but they've got nuthin' on Downey. If I were Dick Clark I would have axed him why he didn't thank his drug dealer.
Yeah, Bob Dylan was a train wreck.
Did you see Nicole Kidman and George Clooney checking each other out while Dick interviewed them?
Al Pacino's speech drove me away from the TV. Hardly anything has the power to do that.
Glad Julia Roberts won. I like her. I liked Pretty Woman. I liked her speech. I love Benjamin Bratt.
Tom Hanks win - yawn. I'll give him more credit than you, Juls. He's an appealing actor, but I hate how directors throw these "made-for-oscar" roles at him all the time. He doesn't even have to try anymore. And I hate his speeches, too.
Gladiator wasn't a surprise to me. It's an epic. Epics are always favored - Dances with Wolves, Braveheart, The English Patient. I think it will have a much more difficult time winning the oscar, though. Crouching Tiger and Traffic have become darlings here.
I laughed and laughed at Elizabeth Taylor. I know it's not nice, but it was so funny. I think she had a brain tumor removed, that's why she's like that.
Give us your best Joan Rivers impression. Discuss the Golden Globes here.
Ape Culture and all associated pages are
ŠApe Culture 1998-2007 and evermore.